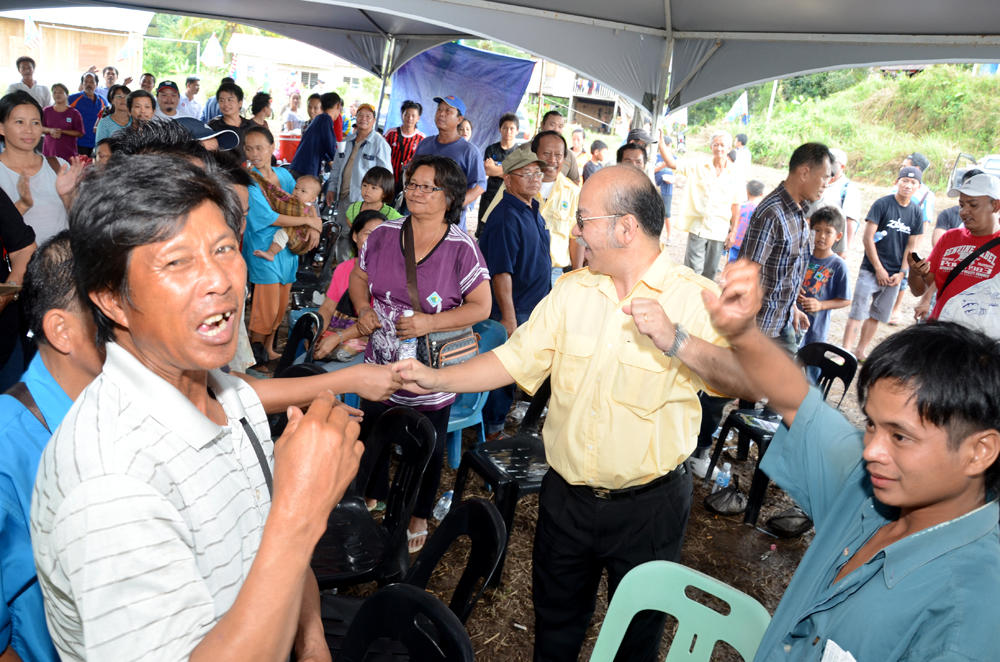 SAPP President and former Sabah Chief Minister Yong Teck Lee claims that there is a lot of ENTHUSIAM in CHANGING THE SABAH BN GOVERNMENT and with the present trend and support the dream of Sabahans to save their motherland!!!!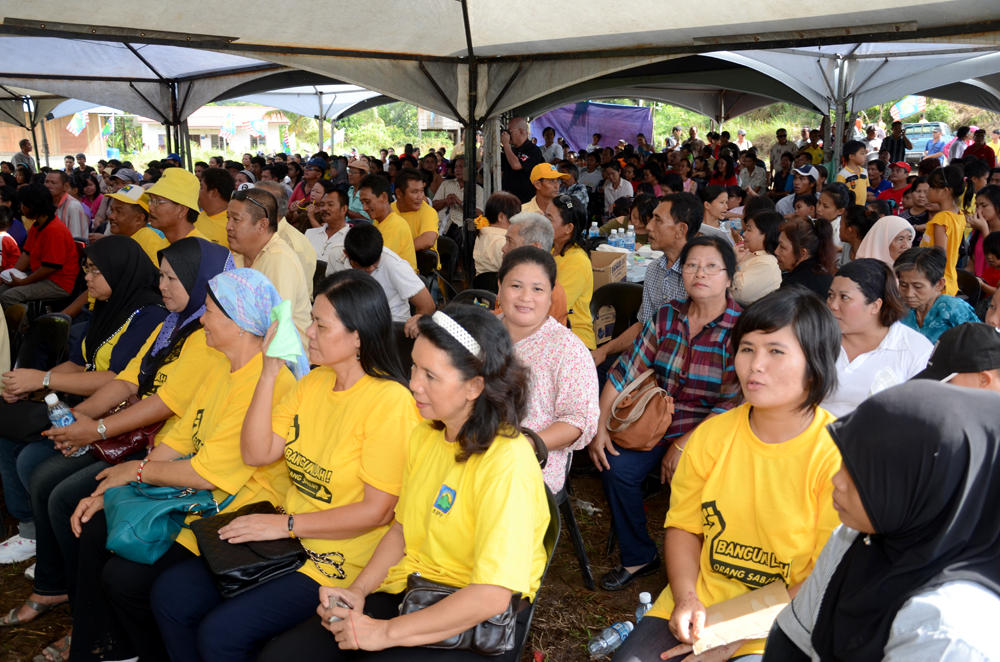 Ladies among the crowd of 1,000 crowd at Kg Talankang on December 15,2012 despite heavy rain and soggy ground.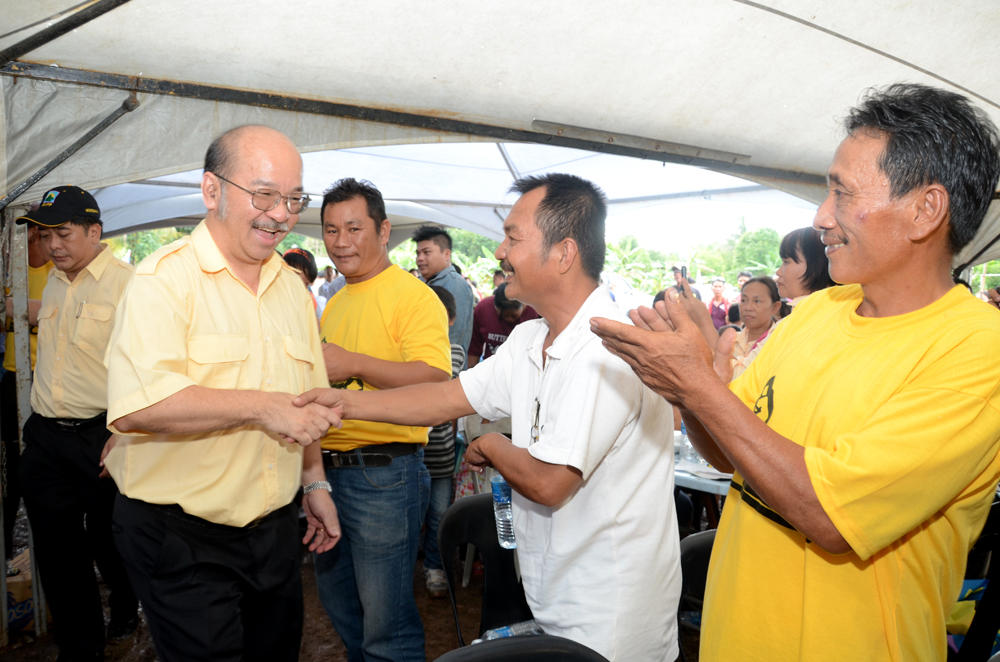 Meeting Villagers and explaining the present predicament that we need CHANGE at Kg Talantang, Bongawan.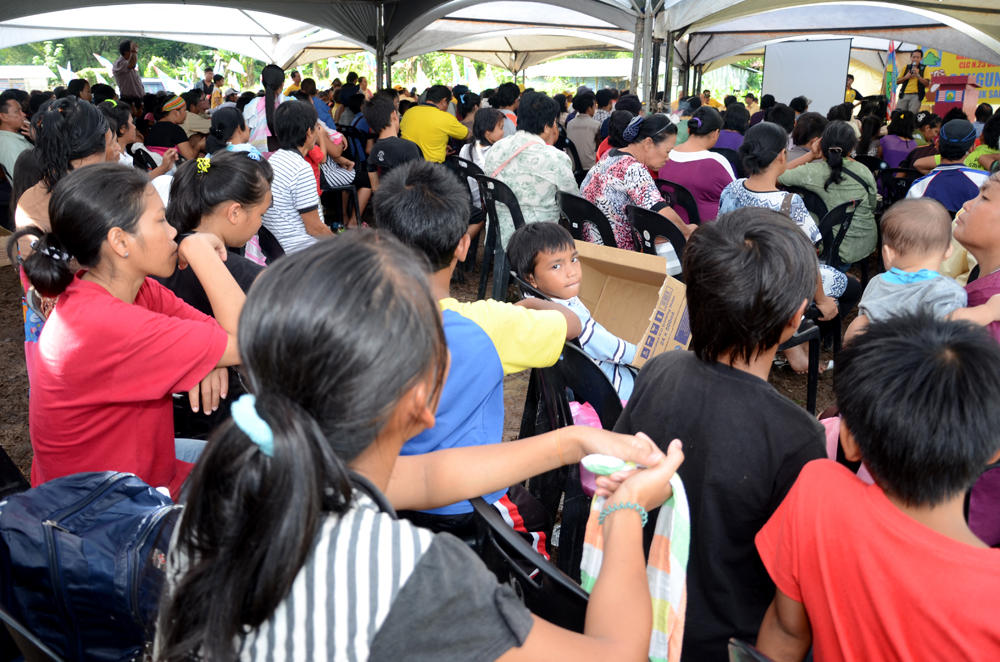 Kg. Talantang folks

listening

to the talk by Stephen Gaimin Dec. 15. Land grabs, Norikoh, barang naik....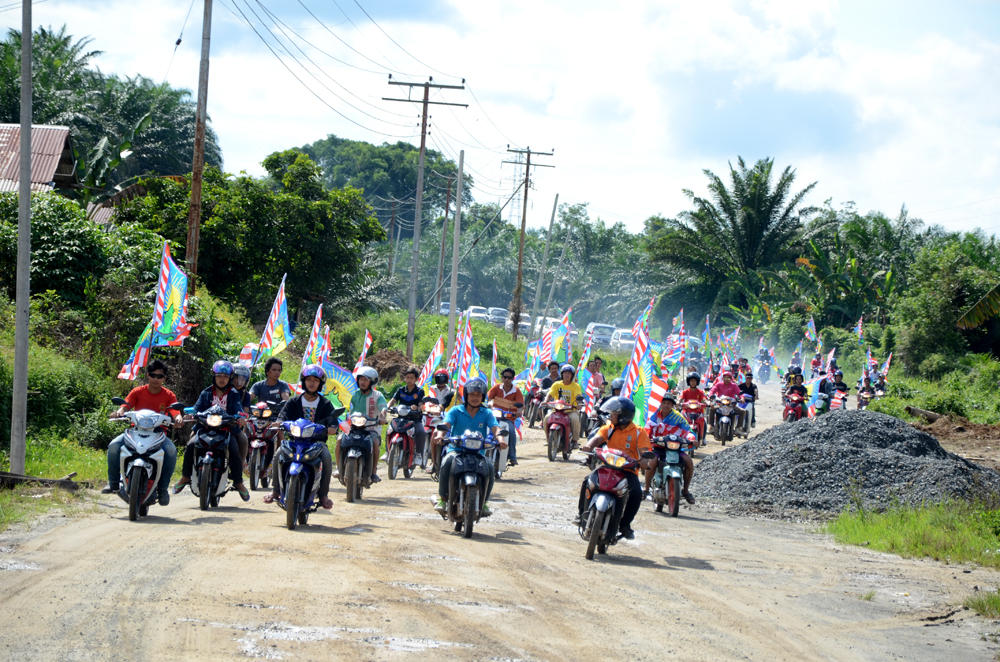 Yong and delegation led by belia motor convoy,

arriving

at Kg. Talantang (Bongawan) for pemuda ceramah Dec. 15.
So jangan lupa - Ini kali lah ! Bangunlah
Orang
Sabah and UBAH kerajaan negeri and persekutuan.......